GEWÜRZTRAMINER
DOC TRENTINO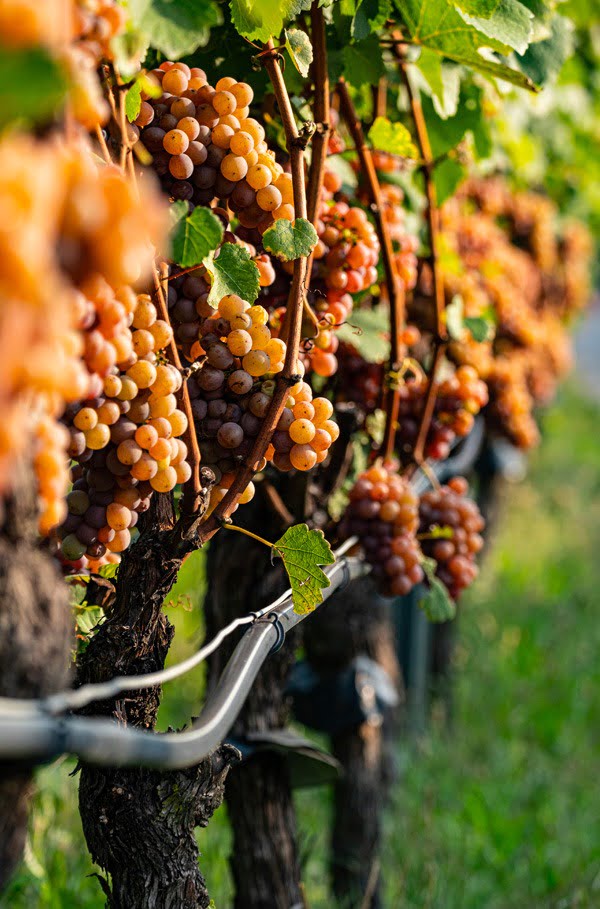 GRAPES
VINEYARDS
The vineyards of Gewürztraminer are found in two areas: on the hills of Maso Warth, where they are grown on chalky soils and trained on a guyot trellis system to allow the fruit to reach its maximum ripeness; and on pergolas on the clay soils of the alluvial fan around Sorni. This variety is usually harvested in late September when the grapes acquire their characteristic pink colour.
METHOD
GOLDEN PINK
The hand-picked grapes are left to macerate in the press for a few hours so that the skins can seep their typical golden pink colour and spicy aromas into the juice. After pressing, the must ferments in temperature-controlled stainless-steel tanks and then ages on the lees until bottling.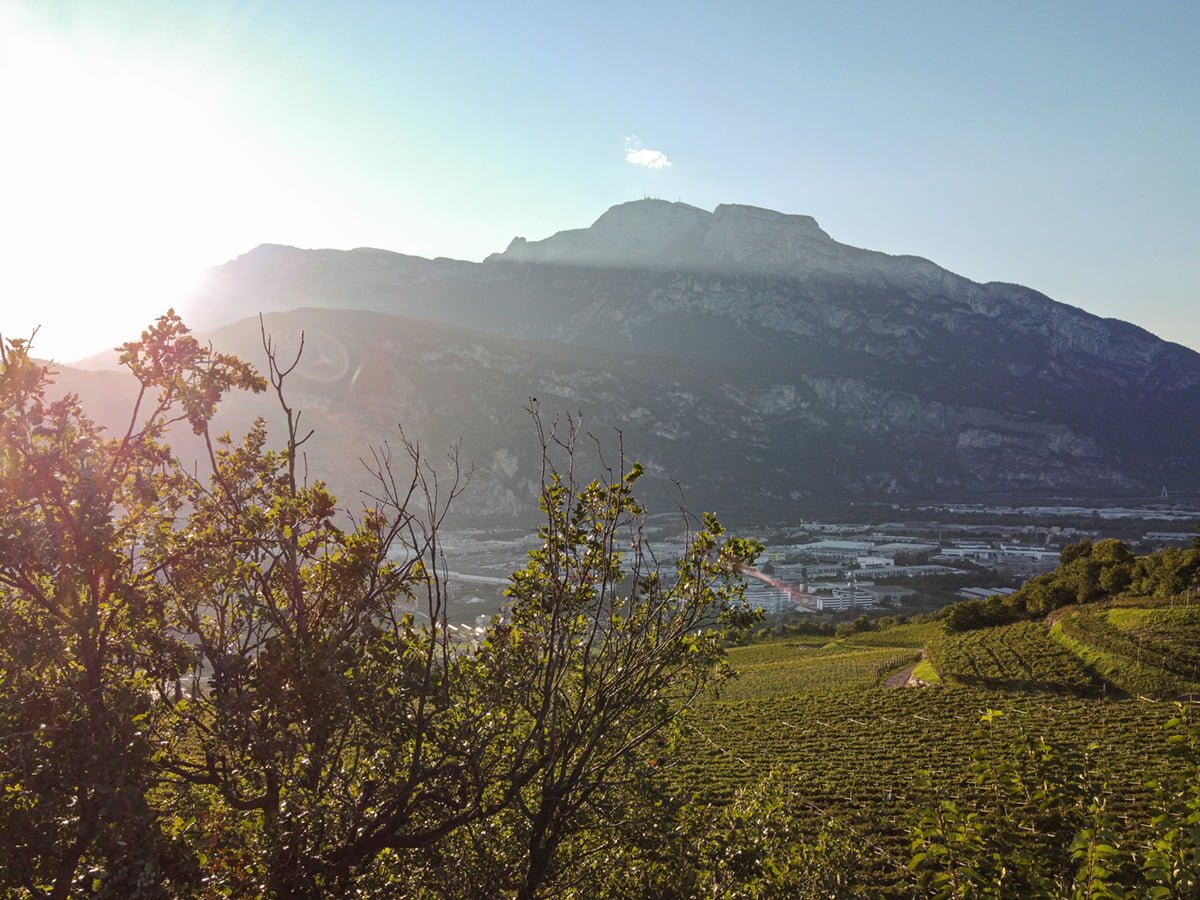 CHARACTERISTICS
AROMATIC PAR EXCELLENCE
Gewürztraminer is one of the most renowned aromatic grape varieties. Our interpretation of this wine seeks to bring to light its spicy notes and tropical fruit aromas. The natural high alcohol content of this wine is beautifully balanced with the freshness and minerality deriving from our chalky soils.