SAUVIGNON BLANC
VIGNETI DELLE DOLOMITI IGT
Carlo and Matteo have explored the potential of this variety which is a novelty for the Moser vineyards. The intent was to enhance the peculiarities of Trentino's terroir through an endeavour that also included the design of a label created in collaboration with the artist Paolo Tait.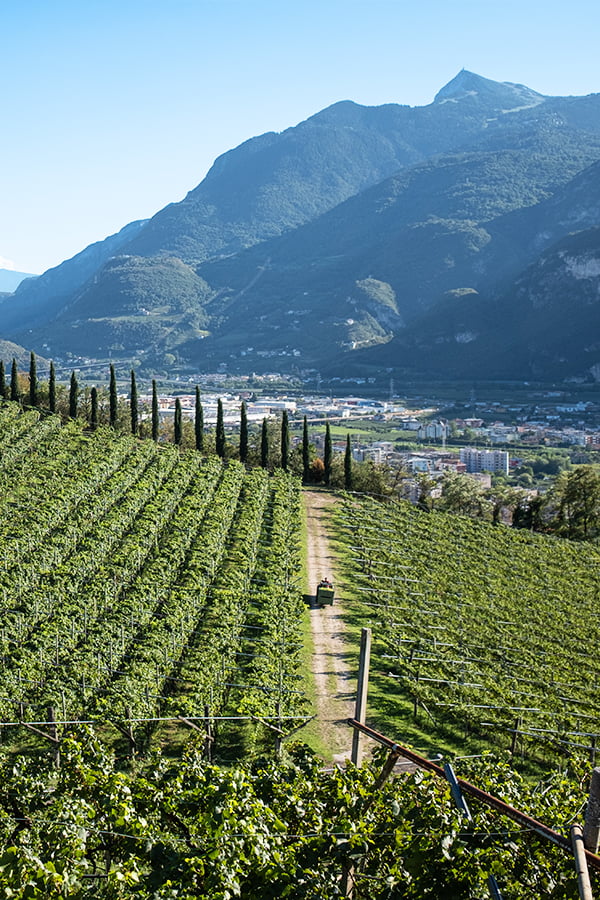 GRAPES
TERROIR
The blend of grapes sourced from two ideally suited areas of Trentino give rise to Moser's Sauvignon Blanc. Its intense minerality springs from the limestone rich soils at Maso Warth on the hills above Trento (at an altitude of 350 m) on guyot-trained vineyards; its impressive freshness comes from the vineyards on the sandy porphyritic terraces of the Cembra valley (at an altitude of 500 m), trained on a Trentino pergola system.
METHOD
VINTAGE WINE
Hand-harvested with careful selection of the best bunches, soft pressing, fermentation in stainless steel tanks followed by a minimum of 1 year of bottle-ageing.
The 2021 vintage was an ideal year for great crisp white wines thanks to the general lateness of the vegetative growth during the year and thanks to the cool temperatures in August and September. These conditions led to a slow and steady ripening process while maintaining a marked sapidity.
Straw yellow colour with golden highlights. Floral notes with
hints of white peach, tropical fruit and figs.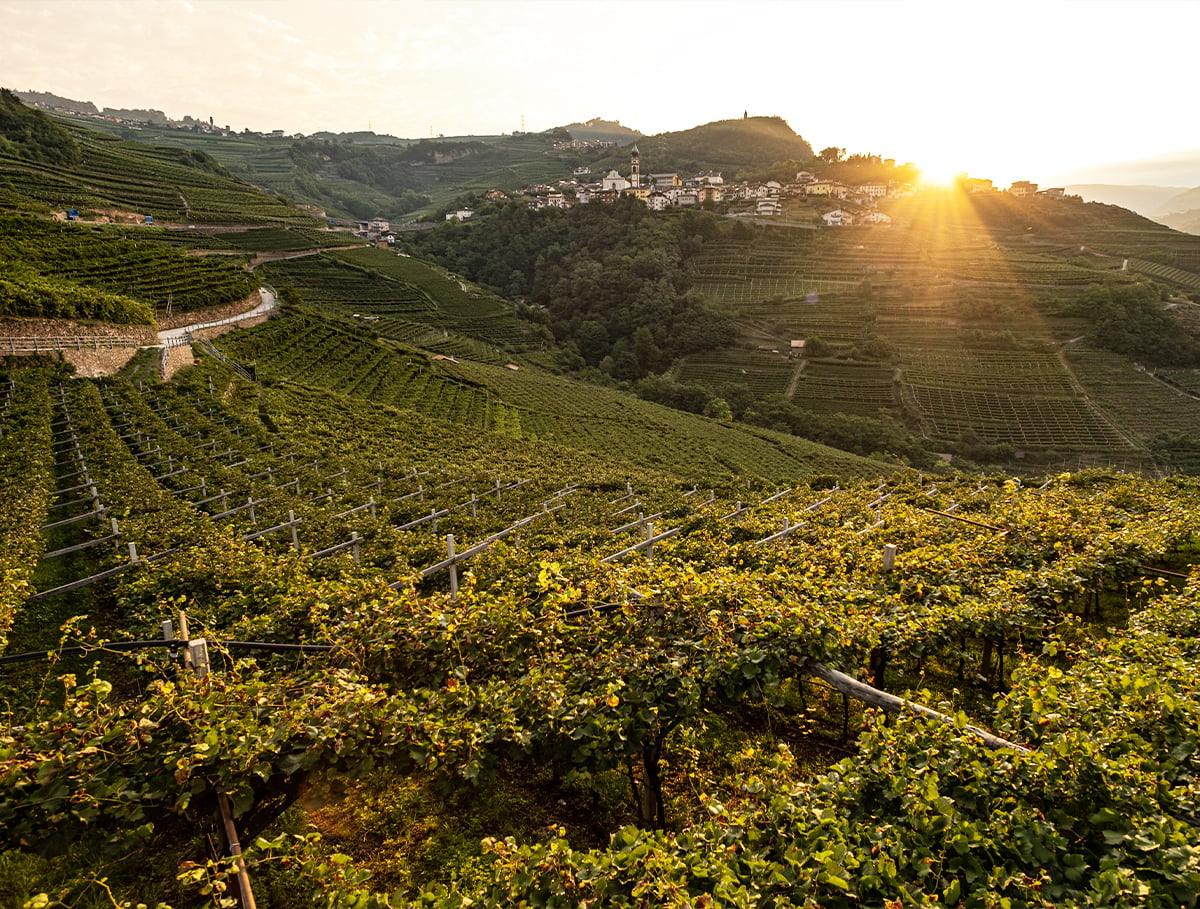 CHARACTERISTICS
PAOLO TAIT AND MOSER
The Sauvignon Blanc label, designed by Paolo Tait, highlights the artist's exploration which has always focused on the spectrum of man-made artifacts and the natural world. The brutal tools of man's labour, forged to plough through the soil, stand in contrast with the ethereal presence of a bird, a guest in harmony with its element. The artwork represents the visceral relationship of the Moser family with their land: their rural origins, in Palù di Giovo, their work ethic and sense of sacrifice, the use of cutting-edge technology combined with a deep respect for their land, seen as a resource to be shaped and preserved for themselves and for future generations.