VITICULTURE
Soils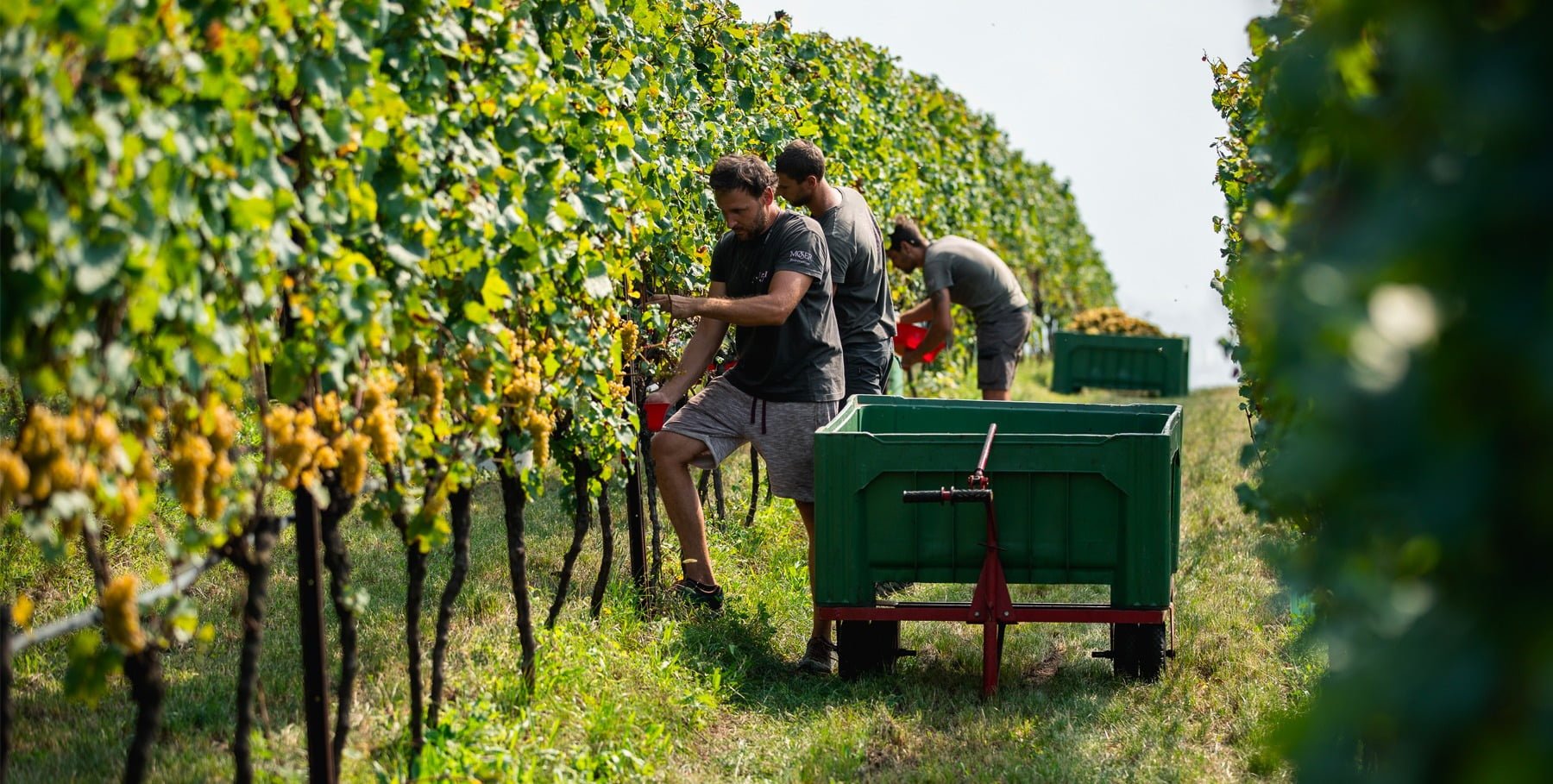 We are inspired by the wise viticultural and farming tradition of our forefathers while pursuing our passion for technological innovation. Thanks to our young yet expert team of vineyard workers, we bring together great experience and innovative research, enhancing the exceptional suitability of our terroir while maintaining the integrity of our grapes.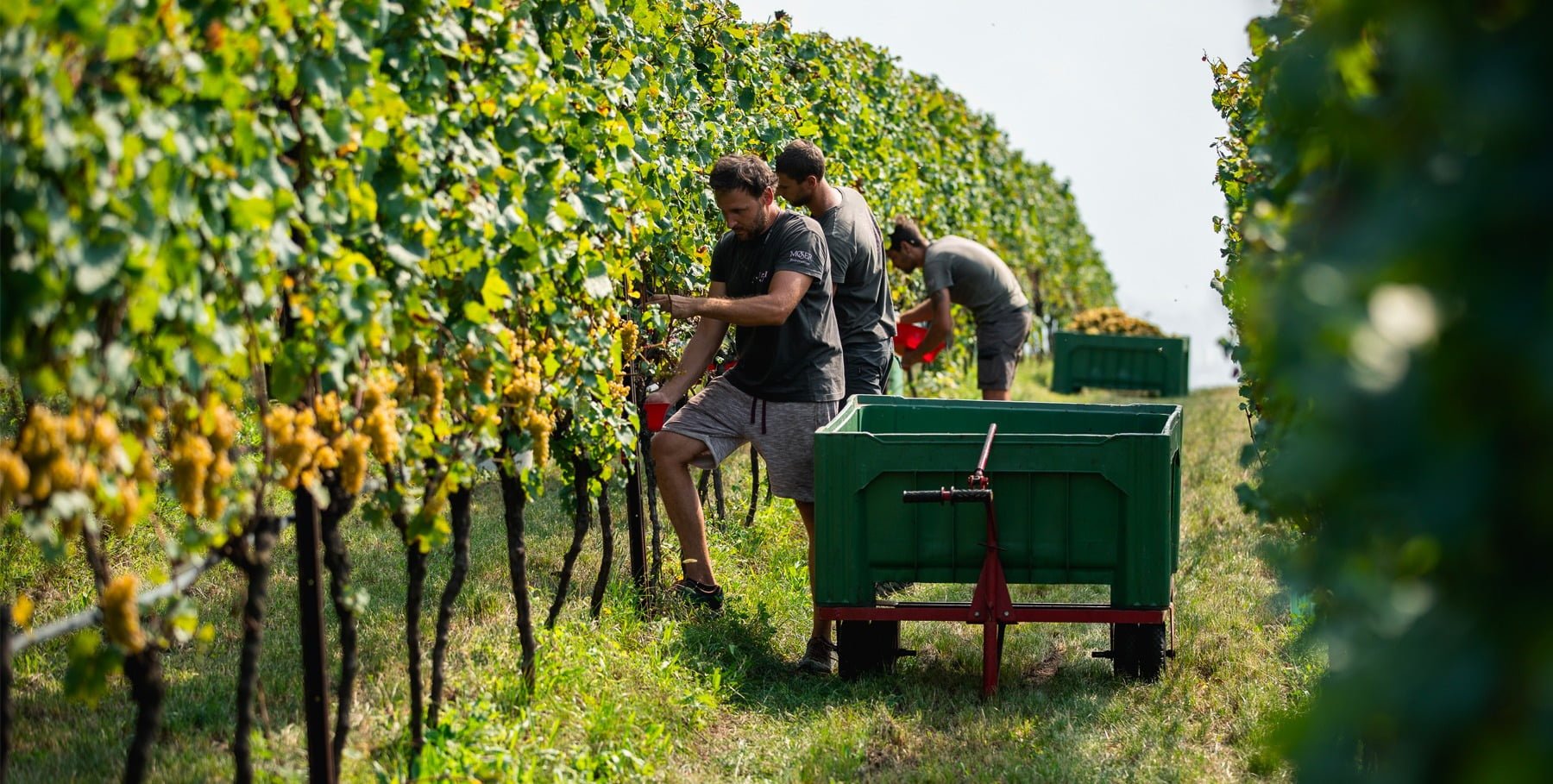 WINEGROWERS
Vineyard caretakers
Our young team of winegrowers are a key resource for the estate as they tend to the vineyards and follow the different biological phases of the vine throughout the year. Great expertise and diligence ensure the preservation and finest expression of our most valuable asset: our vineyards.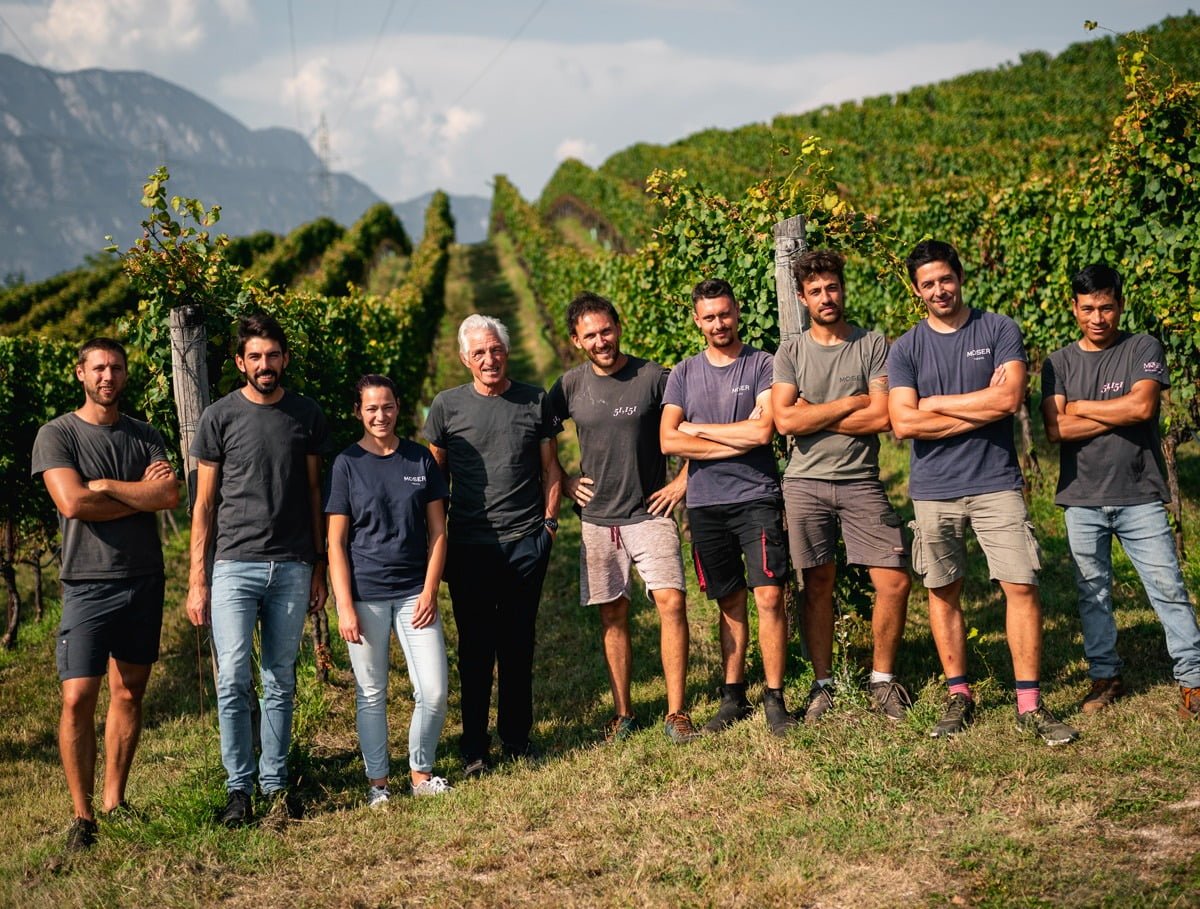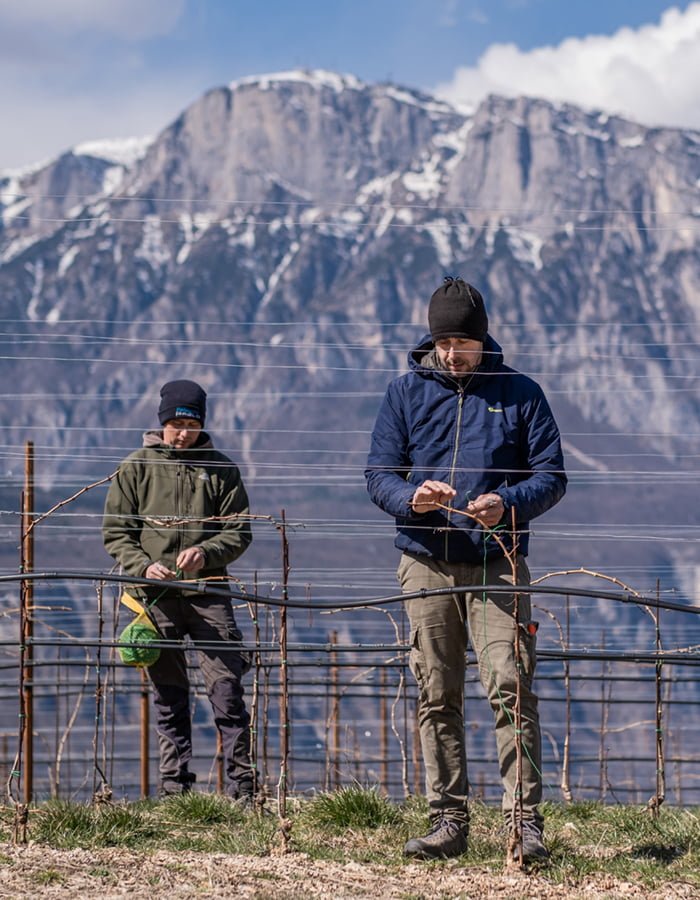 TENDING THE VINES
SHEARS AND ORÈL
Our winegrowers diligently tend the vineyards by pruning and tying the vines by hand and use natural compost and green manure in summer. To guarantee that only unblemished, healthy and ripe bunches are picked, the grapes are exclusively hand-harvested, with shears and an "orel" – a funnel in which the grapes are collected.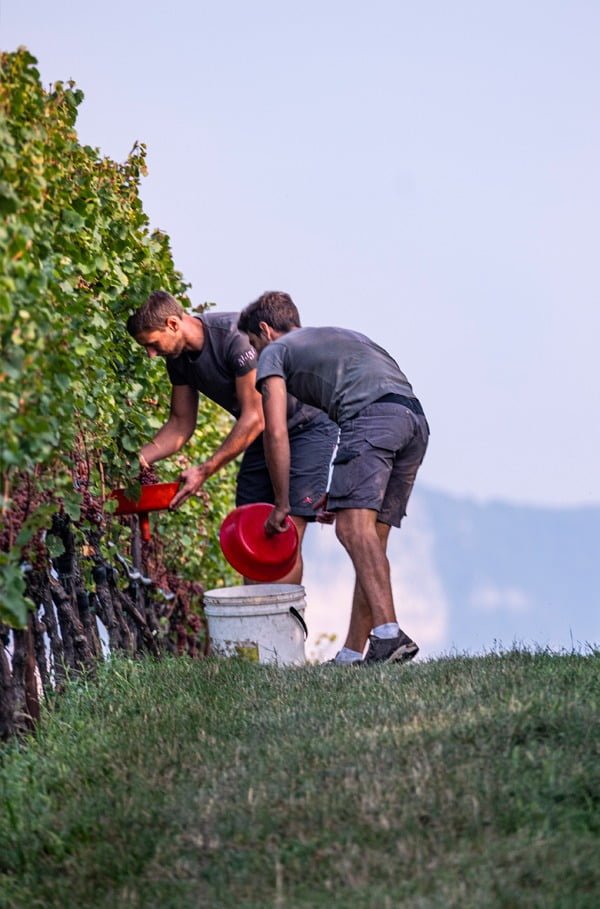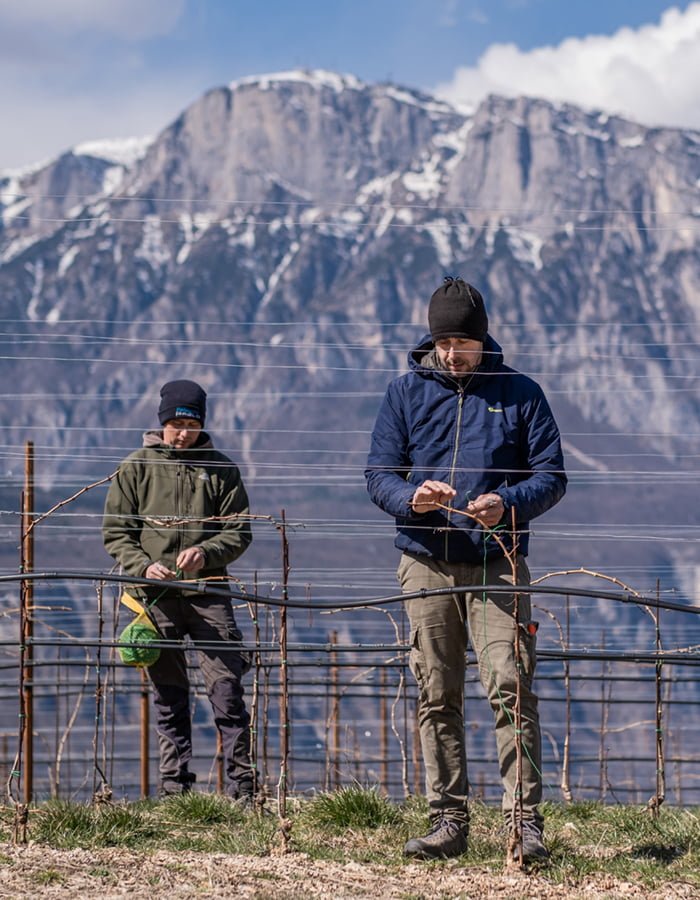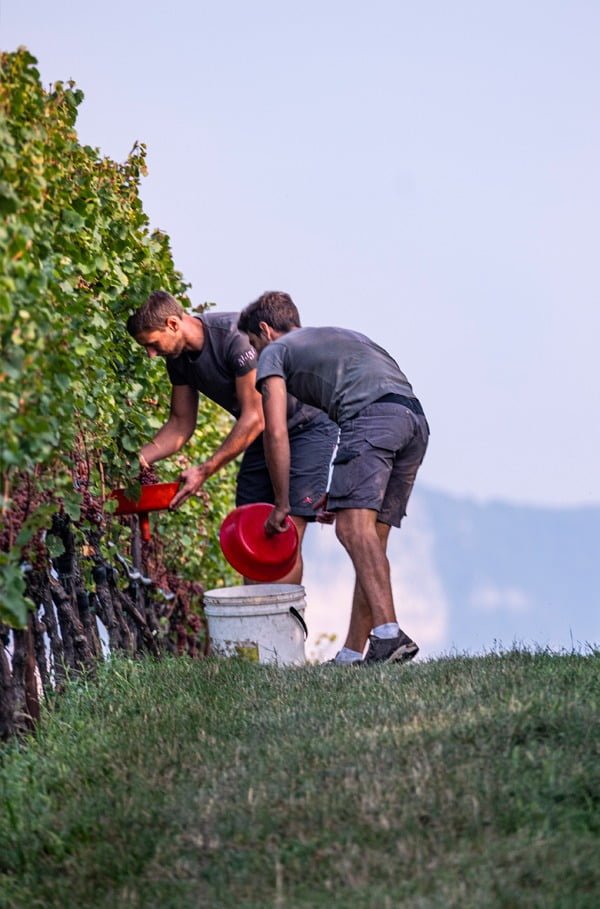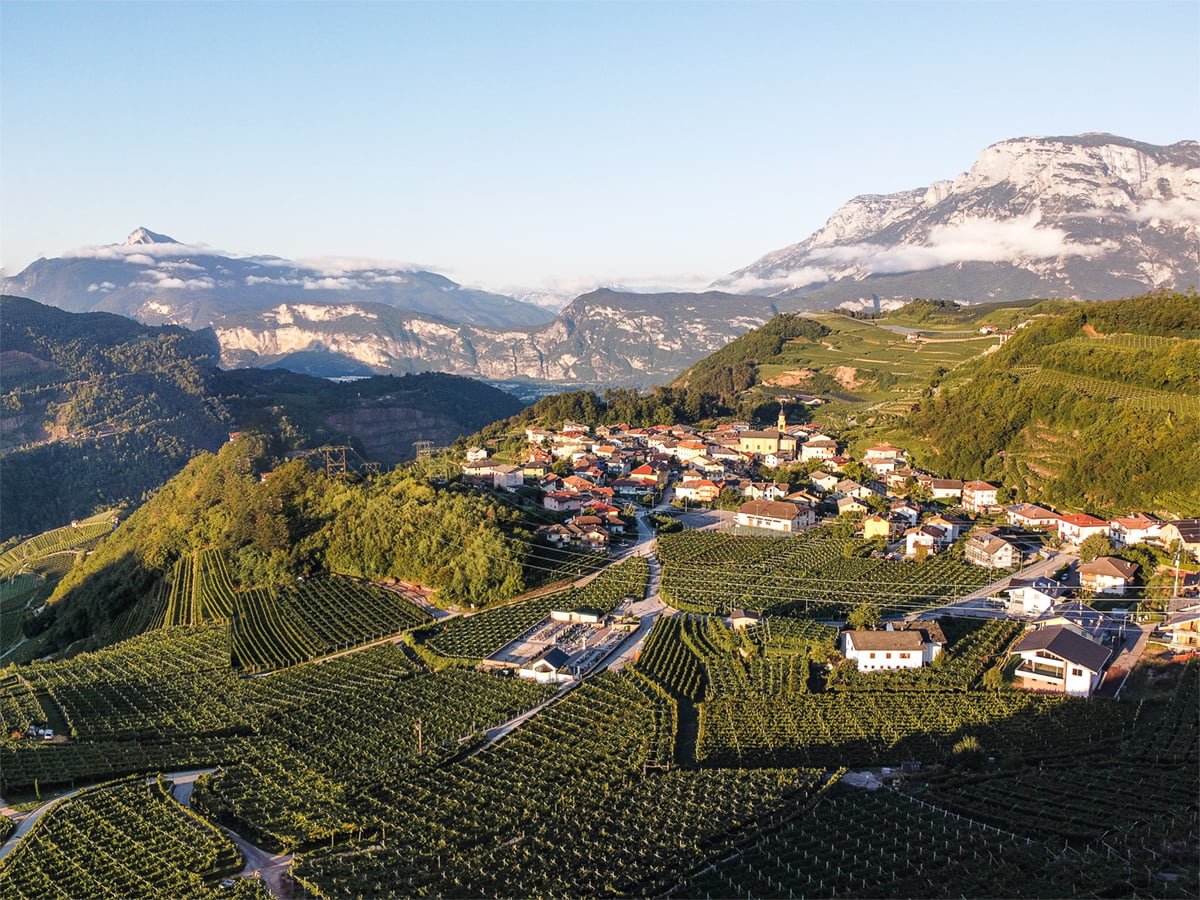 Terroir
Trentino
We believe that wine is an expression of the land it comes from. The position of our vineyards in the most suited areas of Trentino and our close guardianship of the vines are conveyed in our grapes' characteristics, with their high quality remaining constant in time. In this way, we honour the unique and distinctive excellence of Trentino's terroir.
ORGANIC FARMING
CONVERSION
We farm our vineyards organically, respecting our soils, the flora and fauna they sustain and the people who work them, thus producing authentic and wholesome wines.