Teroldego
 IGT VIGNETI DELLE DOLOMITI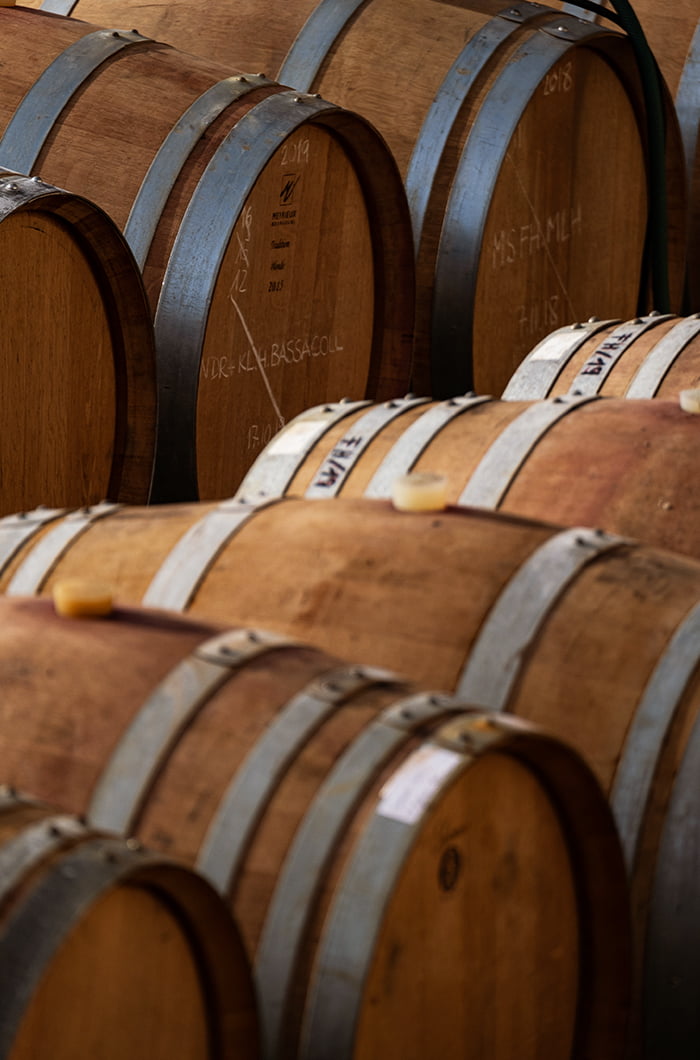 GRAPES
VINEYARDS
The Sorni vineyard, which has been in the family for decades, represents our best terroir for producing wholesome and well-balanced Teroldego grapes from long-lasting vines. The chalky soils, the constant Ora del Garda breeze, the altitude of 300 metres combined with a careful management of the vineyard allow us to obtain grapes rich in anthocyans and ripe tannins that are ideal for ageing red wines.
METHOD
BARRIQUES
The hand-picked grapes are destemmed and then cold macerated for a few days. The following fermentation and maceration last for a minimum of three weeks. The wine is aged in barriques for 8 months and then bottled and left to age a few more months until it is ready for uncorking.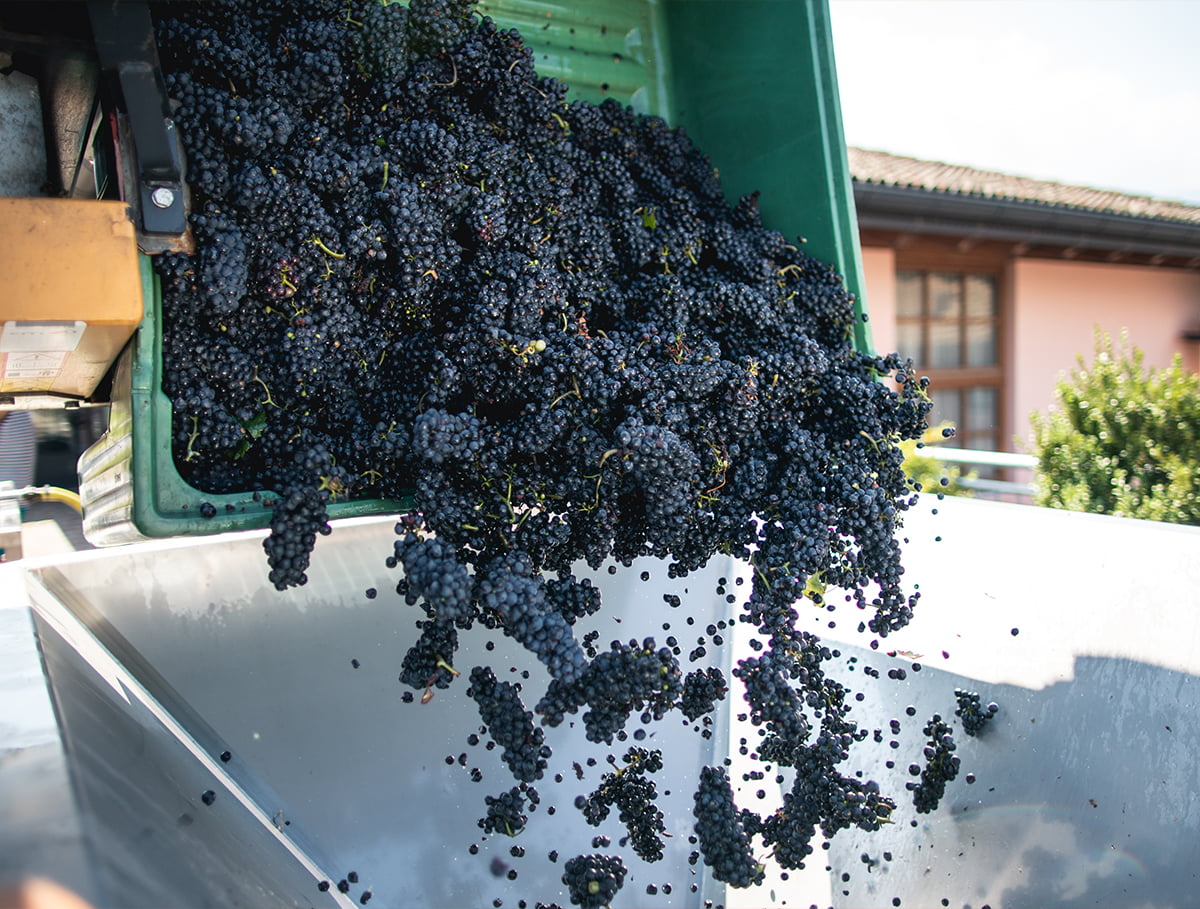 CHARACTERISTICS
FRUIT, SPICE AND LONGEVITY
Teroldego is the quintessential local grape of Trentino. Intense ruby red colour with notes of red berries and spicy undertones. The wine is smooth, full and juicy on the palate.