Blauen
BLANC DE NOIRS
From the midnight blue tones of the "Blauburgunder" grapes to the glowing bronze highlights of the finished wine.
Blauen Blanc de Noirs is an Extra-Brut Trentodoc produced exclusively from hand-harvested Pinot Nero grapes and bottle-aged on the lees for 72 months.
GRAPES
Dòs dei Cedri
The Pinot Nero grapes are sourced from the Dòs dei Cedri vineyard with 40 year-old vines trellised on a traditional pergola system.  
This particularly suited vineyard, found at Maso Warth on the hills above Trento at 350 m above sea level, is rich in dolomite rock which gives the wine its impressive freshness and sapidity.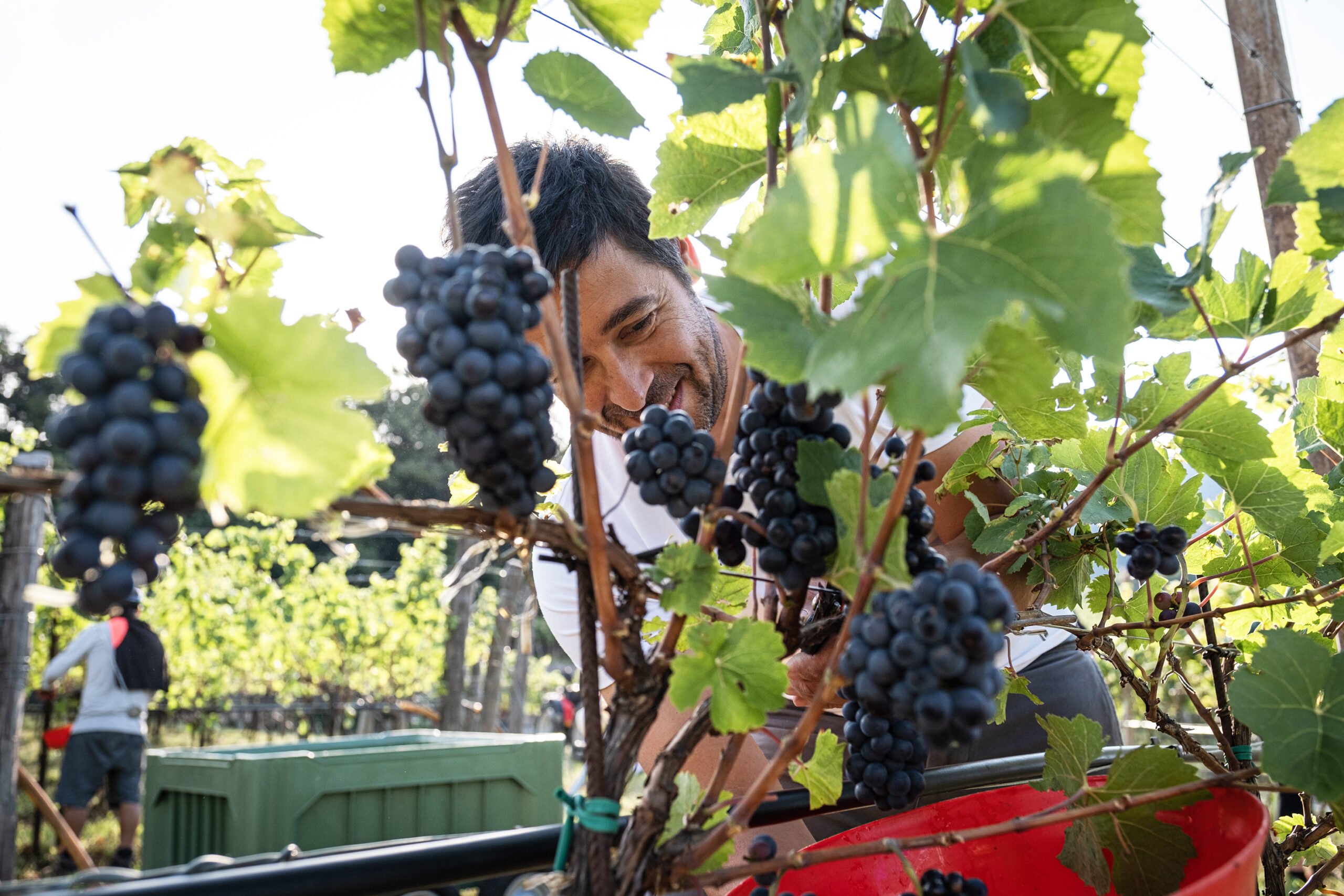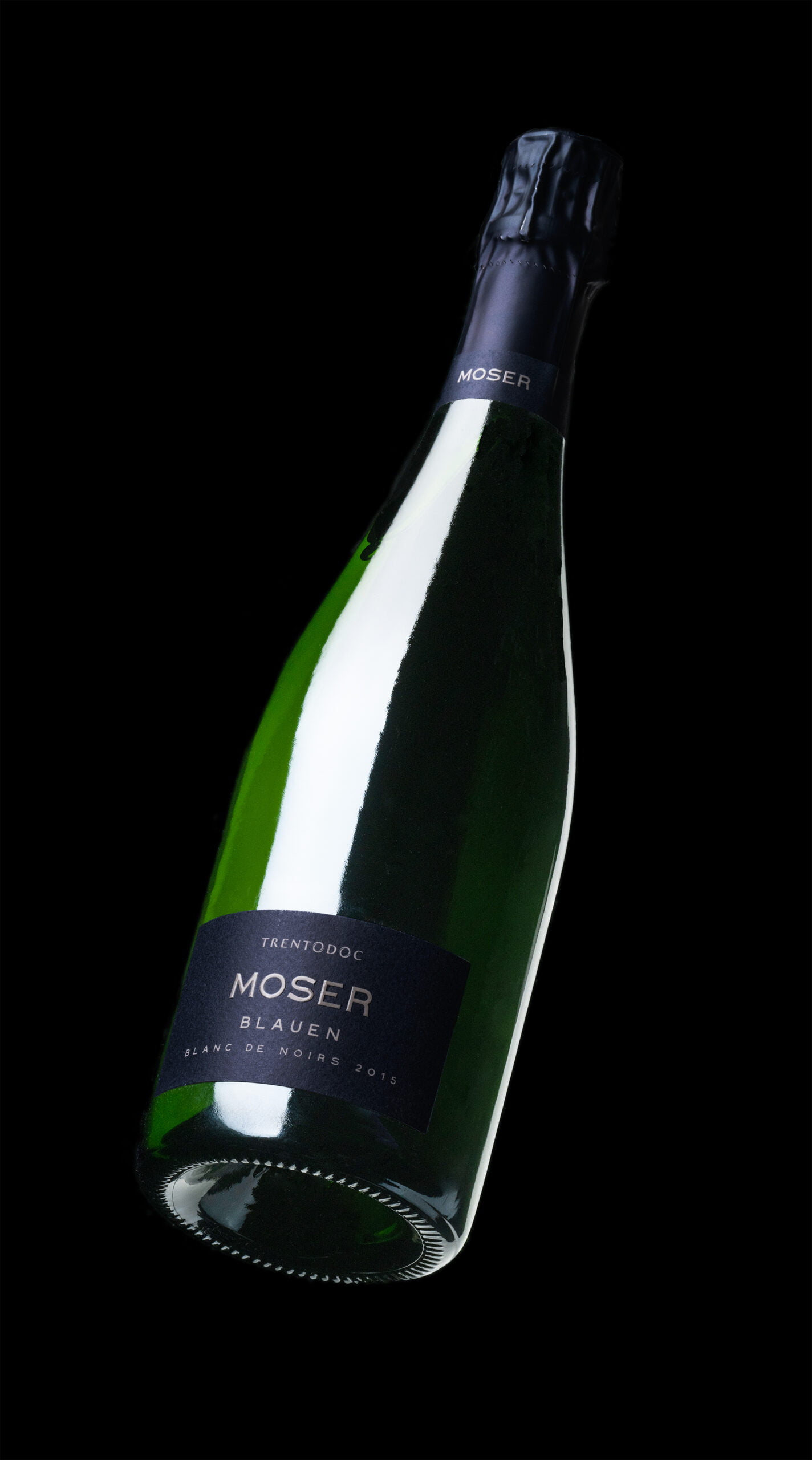 METHOD
72 months of ageing
The hand-harvested grapes are soft-pressed and only the juice from the first-pressing is selected; the Pinot Nero is then fermented in stainless steel tanks and left to age for 9 months before being bottled and left to rest for a long period of ageing on the lees (72 months).
At the root of our winemaking is the aim to highlight the distinctive qualities of the local terroir while maintaining intact the typical organoleptic properties of such a prized variety. Our Trentodoc Blanc de Noirs is born from our unflagging and scrupulous diligence both in the vineyard and in the long ageing in our cellars.
CHARACTERISTICS
Ethereal
Blauen plays on the harmonic contrast between the purplish dark blue colour of the Blauburgunder grapes (German for Pinot Nero) and the bronze highlights of the wine. It references the long winemaking process, evoking the stars in a pitch-black night sky, a light shining through darkness, the Blanc de Noirs.
With a fine, persistent beading and an intense straw yellow with bronze highlights. A fruity nose with smoked notes, toasted hazelnut undertones and evolutionary hints due to its long ageing. The palate is lively, dry and persistent.
The other Moser TRENTODOC