CEMBRA VALLEY
EPIC VITICULTURE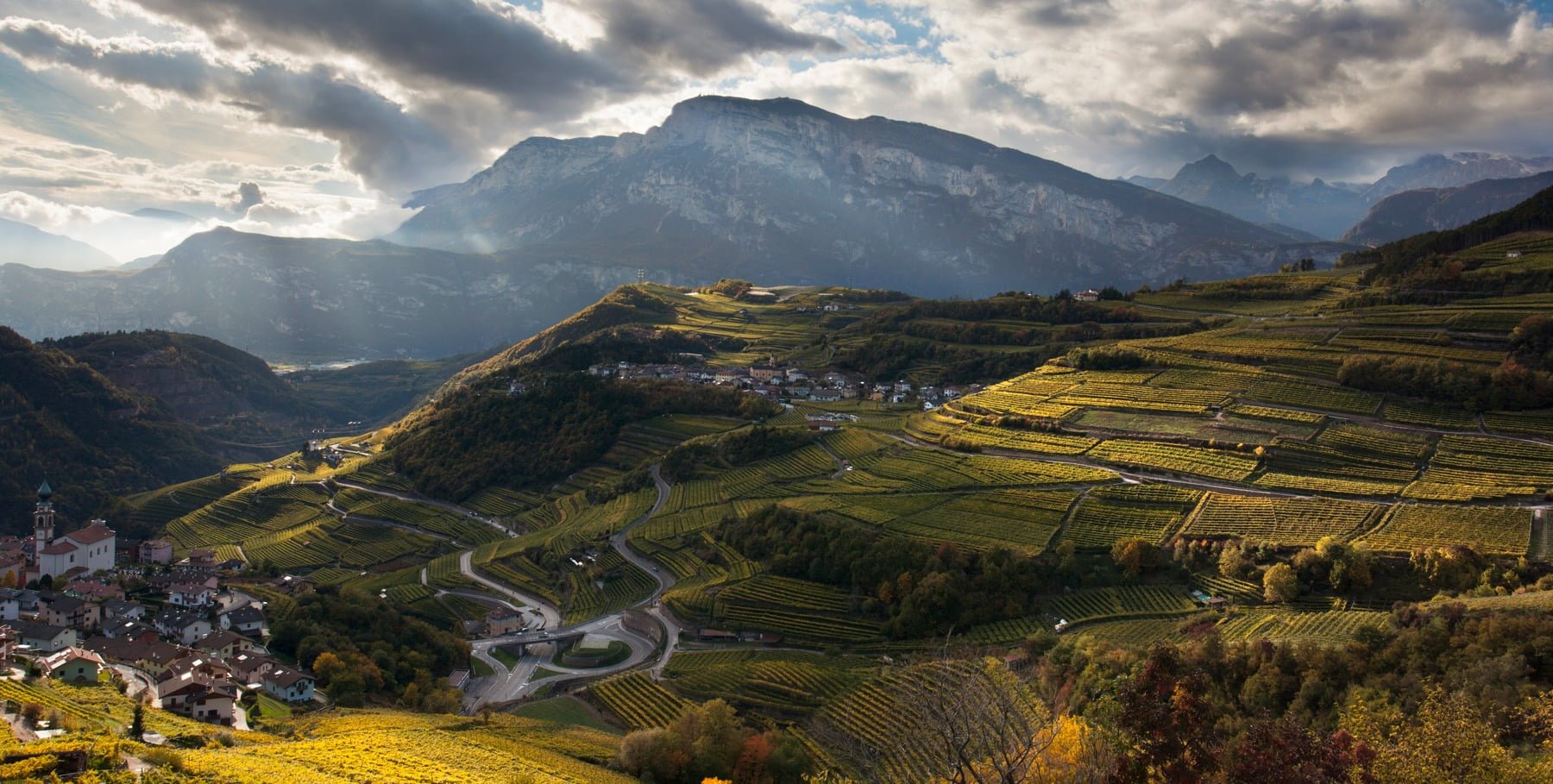 Rugged slopes, terraces, steep rows, dry stone walls. The Cembra valley is a narrow and precipitous gorge cut through by the Avisio torrent that originates on the Marmolada in the heart of the Dolomites. Moser's origins are rooted in this land with centuries-old winegrowing traditions where only the dauntless are rewarded.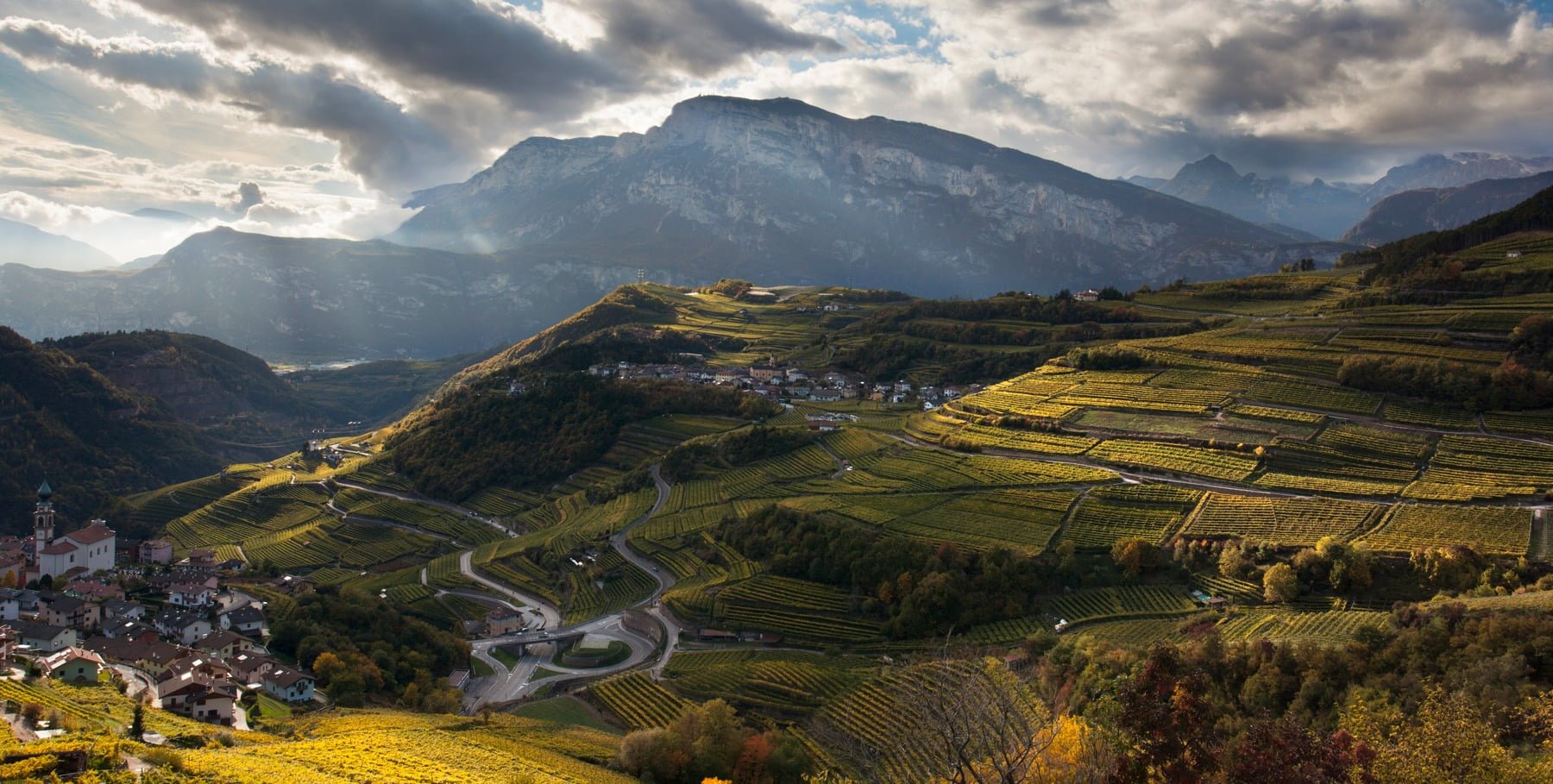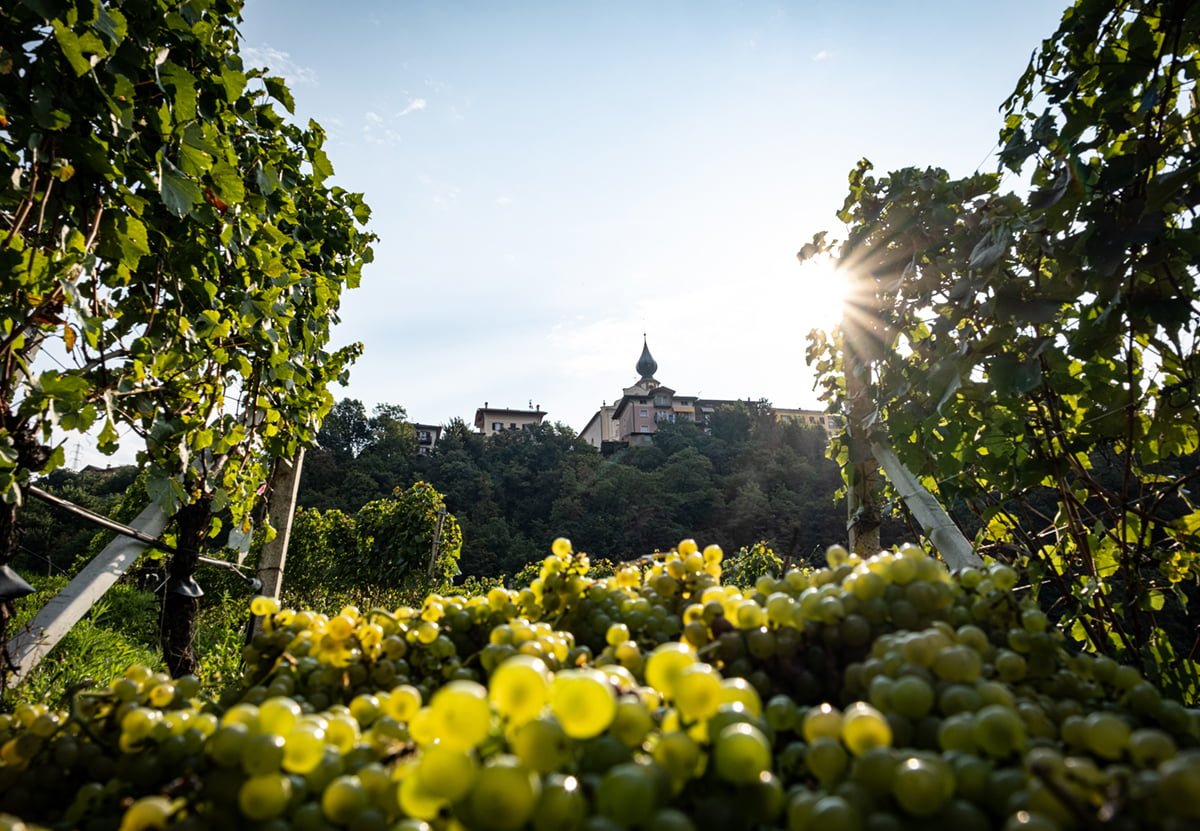 MORPHOLOGY AND CLIMATE
PORPHYRY AND CHALK
The Cembra Valley is a morphologically rugged land, marked by steep slopes, extending from Trento towards the north-east. South-facing slopes, altitudes between 300 and 700 metres, great temperature fluctuations from day to night, a crisp night air that descends from the mountains above and a porphyritic substrate overlaid by chalky formations combined with the clayey soil – all these elements ensure the production of unique and strongly characteristic wines.
PALÙ DI GIOVO
BIRTHPLACE
On a natural terrace, at 550 metres in altitude, not far from the Adige Valley lies the village of Palù di Giovo, our family's birthplace. A deep-rooted farming tradition passed down from generation to generation, a sense of guardianship for the landscape and its vineyards, the ever-changing charm of seasonal variations transform the valley into an enchanting garden particularly suited to winegrowing. A landscape so distinctive that it fills every inhabitant with a sense of eternal belonging.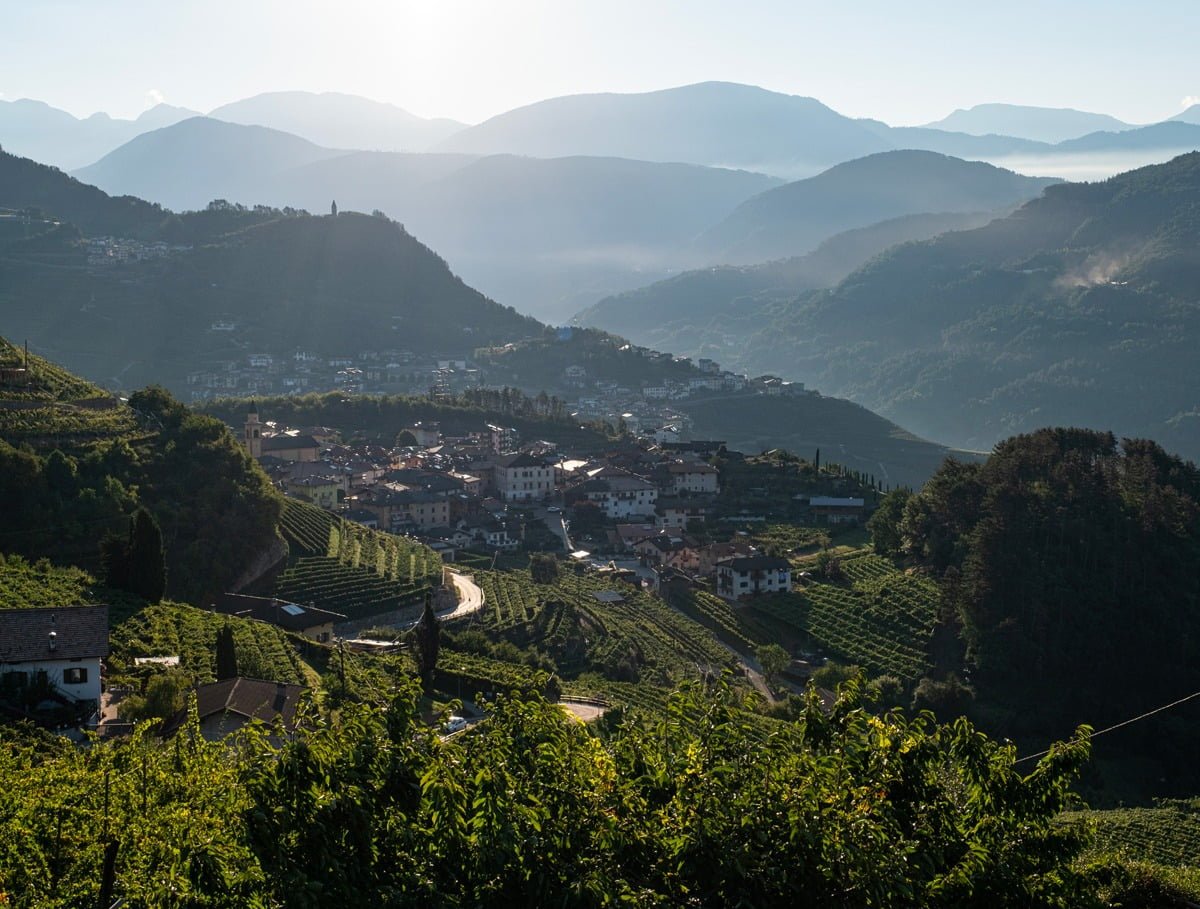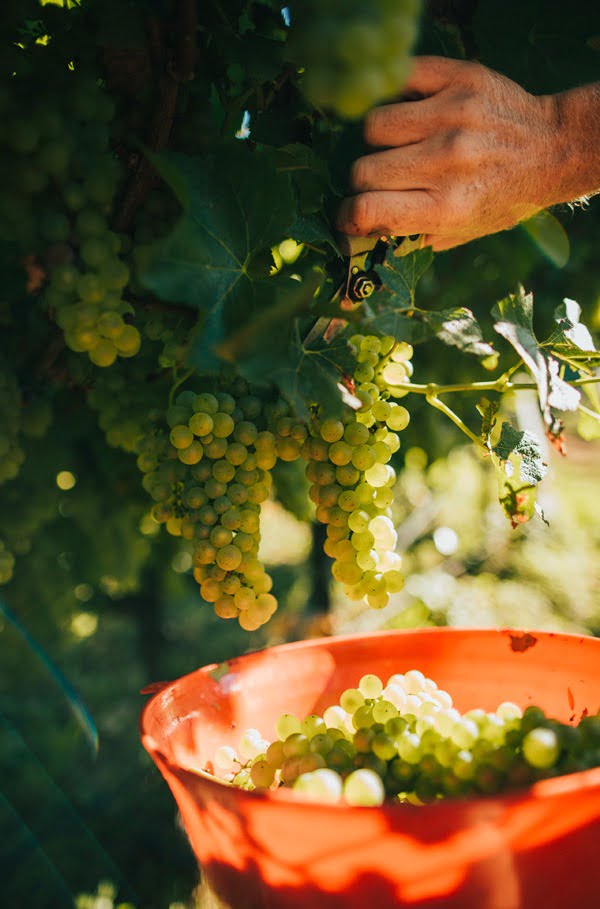 GRAPE VARIETIES
SPARKLING WINE BASES AND MULLER THURGAU
In the 1960s, in the Cembra Valley, local grapes were being replaced by a few foreign varieties. The Moser brothers started growing Müller Thurgau, that thrived in the mid-altitude mountain climate, and Chardonnay that was particularly suited to the great temperature differences between day and night that are typical in the Cembra Valley. The cool nights and cold winters were found to be fundamental for Chardonnay grapes to ripen perfectly while maintaining its acidity, thus making it ideal for the production of Trentodoc sparkling wines.